Why Vaccinate Dogs?
If your dog is not properly vaccinated, your dog is at risk of contracting a deadly infection.
Parvovirus and distemper are probably the most common threats, but protection against hepatitis and leptospirosis is also needed. Some hepatitis vaccines can also protect against the viruses responsible for "kennel cough" syndrome.
Vaccines against parainfluenza and Bordetella bronchiseptica are also available. These are the most common and serious causes of unpleasant, persistent and infectious coughs, often colloquially referred to as "kennel coughs".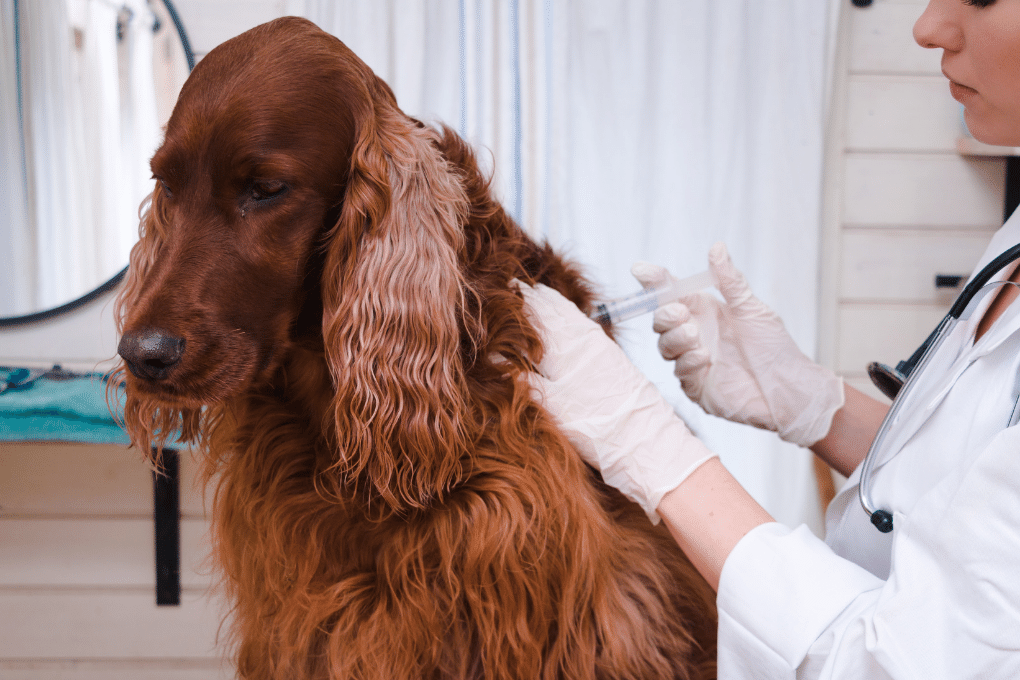 When should your dog be vaccinated?
First vaccination
A puppy that has never been vaccinated before will need a primary vaccination course consisting of her two vaccinations two to four weeks apart. Puppies can be vaccinated starting at 7 weeks of age, but a second vaccination cannot be given until 10 weeks of age.
An adult dog who has not been vaccinated in the past 15 months should have one course of two injections.
If you have or have an older puppy or adult dog that has not been vaccinated or whose vaccination history is unknown, register it for vaccination immediately. This allows your new pet to undergo a general health check-up. Remember that the protective effect of vaccines does not appear immediately. Your veterinarian will advise when your puppy is safe to walk. It's important that puppies socialize with other dogs and people from an early age to avoid behavioural problems later on.
Booster
Immunity to these diseases does not last indefinitely and gradually wears off, putting the dog at greater risk. Annual booster shots (injections) every 12 months protect dogs against these infections. and providing an opportunity for a health check by a veterinarian is important for maintaining immunity.
Immunisation Protocol
Once your dog's basic vaccinations are complete, you will receive an index card with information on vaccination dates and when the next booster is due. Kennels and training courses will almost certainly require this before accepting your dog. Remember to bring this card with you to the clinic each time your dog is vaccinated so it can be renewed.
What is immunity?
If an animal (or person) is immune to a particular disease, it means there is little or no risk of contracting that disease. An adult dog's immunity may be the result of routine vaccinations, or the dog may have contracted (and survived) the disease.
What is your puppy's immune system?
If the mother is immune, the puppies are usually protected by the immunity in their milk for the first few weeks of life. However, their immunity weakens over time, making puppies more susceptible to infections. At this point, vaccination simply takes over the mother's protective functions.
What are vaccines?
Modern vaccines are the result of extensive research. Vaccines are manufactured to standards as stringent as those required to manufacture vaccines for human use. With such a safe and effective vaccine readily available, it makes sense to protect your dog as soon as possible.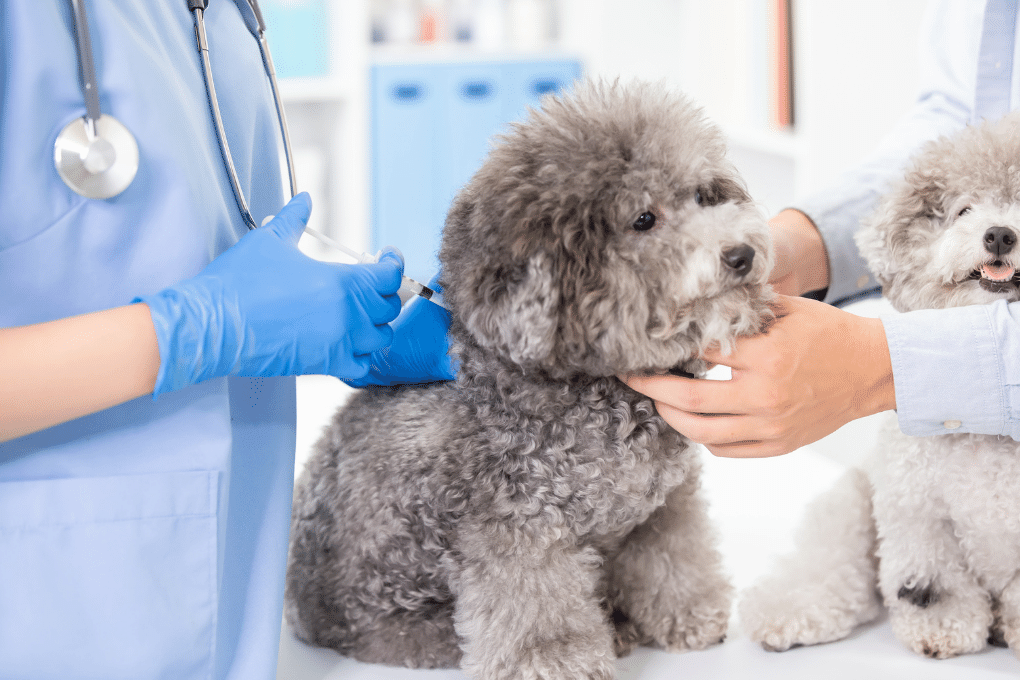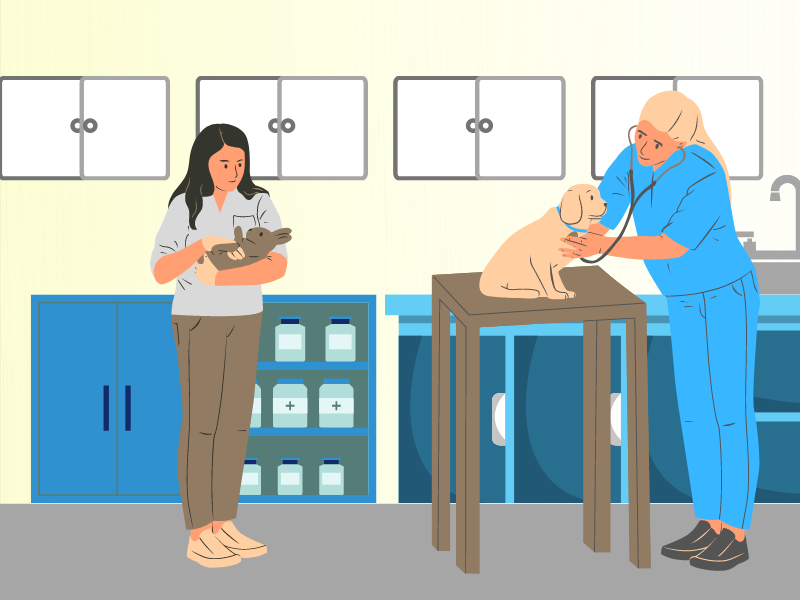 Contact your Local Vets Halesowen
http://+441217168000Halesowen
Call us: 0121 296 7776 (24 hours)
Email us: info@localvets.co.uk
Pay us a visit
Local Vets (Halesowen), Bromsgrove Road, Halesowen, West Midlands, B63 3JJ
Phone: 0121 296 7776
Monday: 9am – 6pm | Tuesday: 9am – 6pm | Wednesday: 9am – 6pm | Thursday: 9am – 6pm | Friday: 9am – 6pm | Saturday: 9am – 5pm
Oldbury
Call us: 0121 716 8000
Email us: info@localvets.co.uk
Pay us a visit
LocalVets LTD (Oldbury) , Wolverhampton Road, Oldbury, West Midlands, B69 2BH
24 Hour Line: 0121 716 8000
Monday: 9am – 6.30pm | Tuesday: 9am – 6.30pm | Wednesday: 9am – 6.30pm | Thursday: 9am – 6.30pm | Friday: 9am – 6.30pm | Saturday: 9am – 5pm | Sunday: Emergencies Only