Why It's Important to Microchip Your Cat
A microchip is a tiny electronic device about the size of a grain of rice that is inserted under your cat's skin, usually between the shoulder blades. It provides permanent and unique identification for your cat, unlike collars or tags that can get lost or removed. Cat microchipping is recommended for the many benefits it has for your cat, and for you as their owner.
A microchip serves legal proof of ownership and when scanned, can bring up information of your cat's health record. It can provide their vaccination history and medical conditions which could be vital if your cat is found by someone else, injured. Cat microchipping is vital to prevent cat theft too as it makes stolen cats easier to trace.
Cat microchipping is cost-effective as it provides lifelong identification for your pet's safety and security. Animal shelters, veterinary clinics, and animal control facilities have microchip scanners that can read the information stored on the chip. Once your cat's microchip is scanned, the information can be used to contact you and facilitate the safe return of your pet. If you are interested in more cost-effective treatments and care, take a look at our Pet Health Care Plan.
The Process of Cat Microchipping
To microchip your pet, no surgical procedure is required; it's s harmless, simple appointment. The microchip is inserted using a hypodermic needle, similar to a vaccination, and there is minimal discomfort for the cat. There is no need to treat your cat any differently than usual before and after their microchipping.
Keep Your Details Up-to-date
If the information on your pet's microchip isn't up to date, this should be something to prioritise as they won't be returned to you easily if ever lost. If you've recently moved house, your cat won't be familiar with the area and if they get lost, and their home address is incorrect, they can't be returned to you. If they need phone numbers updating too, this is vital. Any medical record should automatically be updated on the system at your vet's. Cat microchipping will act as a security for your pet should the worst happen.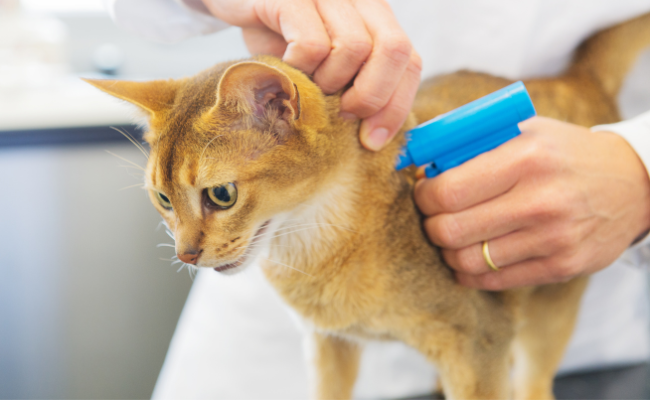 Contact Us
If your cat has not been microchipped yet and they're still a young kitten or they have not been microchipped before, contact us today to book them in. Their age does not affect this procedure, so speak to our team today to make certain they're protected as early as possible.
If you need to update your cat's details, contact us for this too, and we'll make sure their record is up-to-date.
Why Choose Local Vets Halesowen?
Local Vets are conveniently located on Bromsgrove Road (A459) in Halesowen, so you can easily reach us by car or by bus. We offer a 24-hour veterinary emergency care service. This may be at night, over the weekend, on public holidays or any other time outside of our normal practice hours.  You can expect the highest level of 24 hours emergency and critical care, 365 days of the year. No matter the health issue of your pet, we have experienced vets and nurses on the premises 24 hours a day.
Local Vets was founded by practice owners Ruby and George over a decade ago, motivated by their great love of animals. They set out with a vision to be better, basing the practice around their past experiences with other vets - pioneering ways to offer a better service to all local animal lovers.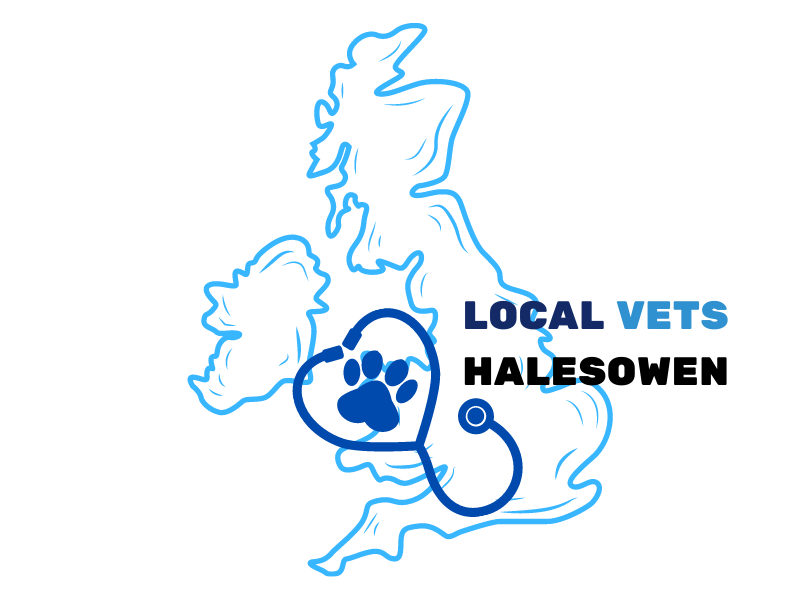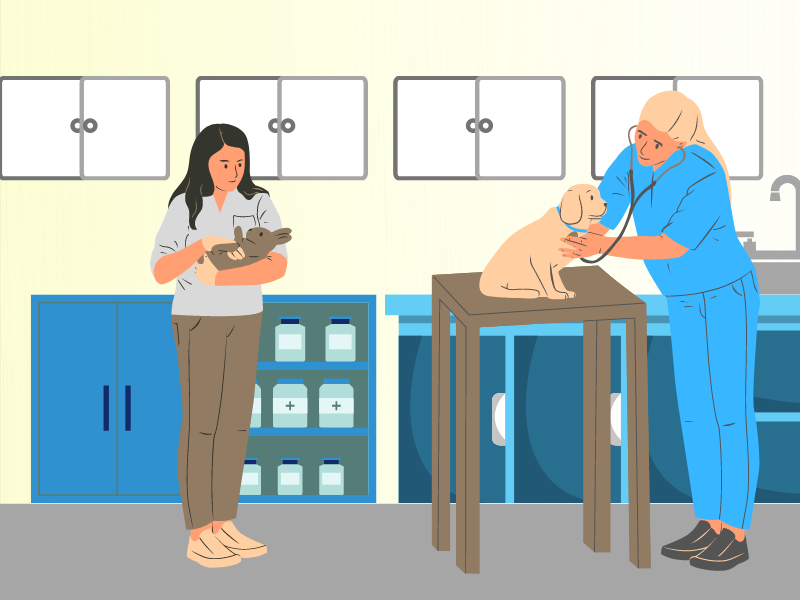 Contact your Local Vets Halesowen
http://+441217168000Halesowen
Call us: 0121 296 7776 (24 hours)
Email us: info@localvets.co.uk
Pay us a visit
Local Vets (Halesowen), Bromsgrove Road, Halesowen, West Midlands, B63 3JJ
Phone: 0121 296 7776
Monday: 9am – 6pm | Tuesday: 9am – 6pm | Wednesday: 9am – 6pm | Thursday: 9am – 6pm | Friday: 9am – 6pm | Saturday: 9am – 5pm
Oldbury
Call us: 0121 716 8000
Email us: info@localvets.co.uk
Pay us a visit
LocalVets LTD (Oldbury) , Wolverhampton Road, Oldbury, West Midlands, B69 2BH
24 Hour Line: 0121 716 8000
Monday: 9am – 6.30pm | Tuesday: 9am – 6.30pm | Wednesday: 9am – 6.30pm | Thursday: 9am – 6.30pm | Friday: 9am – 6.30pm | Saturday: 9am – 5pm | Sunday: Emergencies Only