In times of pet emergencies, finding reliable 24-hour vets near me is crucial.  Your pet's health matters and quick access to quality veterinary care makes all the difference. Look no further than Local Vets, your trusted local destination for 24-hour care near me.
Whether it's during the weekend, in the middle of the night, or on a bank holiday, Local Vets provide out-of-hours care, 27 hours a day, 7 days a week, 365 days a year.
Why Choose Local Vets As Your 24-Hour Vets Near Me?
When you need a 24-hour vet near me who truly cares, choose Local Vets. Your pet's well-being is our top priority, no matter what time of day and night. So, why choose Local Vets?
Immediate Care: We understand that pet emergencies can happen at any hour. Our dedicated team of veterinarians and support staff is available 24/7, ready to provide immediate care to your beloved companion.
Advanced Facilities: If you're searching for 24-hour vets near me, look to Local Vets. Our modern facility is equipped with cutting-edge medical equipment to diagnose and treat a wide range of pet ailments.
Experienced Professionals: Our experienced veterinarians have a wealth of knowledge and expertise to ensure your pet receives the best possible care.
Compassionate Approach: We know that pet emergencies can be stressful for both you and your pet. Rest assured, our caring staff will provide comfort and support to ease the situation.
Convenient Locations: When looking for 24-hour vets near me, you'll find our clinics located in Halesowen and Oldbury. 
The Importance Of 24-Hour Vets Near Me
As a sensible pet owner, you already know that your furry friend's health and well-being are of the utmost importance. That's why having access to 24-hour vets near me is a crucial aspect of responsible pet ownership. Here's why:  
Emergencies Don't Wait: Accidents and illnesses don't adhere to a schedule. They can strike at any time of day or night. Having 24-hour vets near me means you can get immediate medical attention for your pet when it matters most. Timely diagnosis and treatment can prevent a minor concern from becoming a major one.
Lifesaving Care: Some conditions require immediate intervention to save a pet's life. 24 hour vets near me enable access to a medical facility equipped to deal with this critical situation promptly. With 24-hour vets near me, your pet can be provided with immediate relief and comfort as quickly as possible.
Reduced Stress: In an emergency, your stress levels are already high. Knowing there's a 24-hour vet near me that's open 24/7 provides peace of mind, making it easier for you to focus on your pet's well-being.
Expertise Around the Clock: Veterinary professionals at our 24-hour clinics are experienced in handling emergency cases. They are trained to make quick decisions and provide the best care in even challenging situations.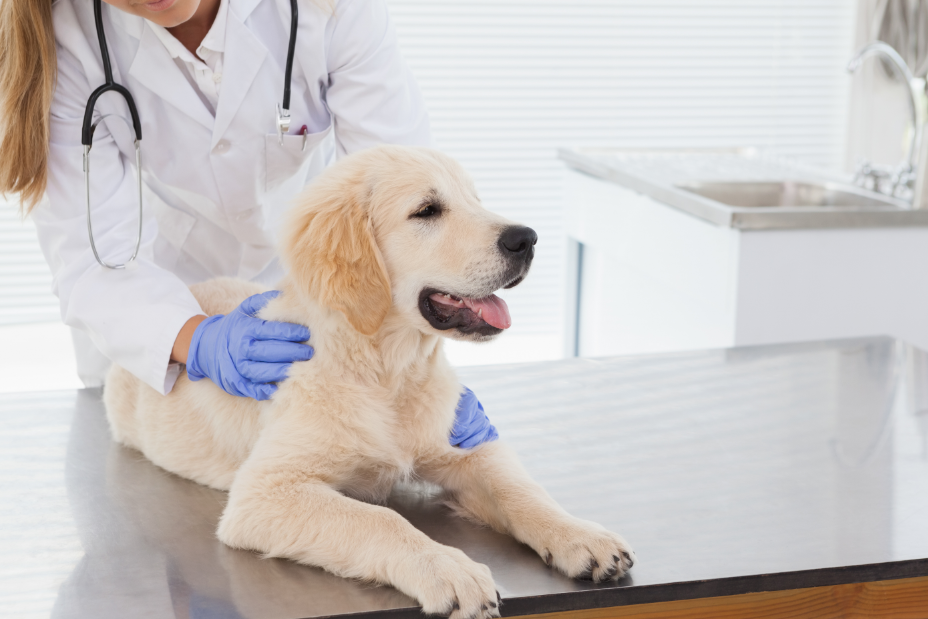 Choose Local Vets as your 24-Hour Vet Near Me
Having 24-hour vets near me, it's not just convenient; it's a lifeline for your beloved pet. It ensures that they receive prompt, professional care whenever they need it, ultimately improving their chances of a full recovery and long, healthy life.
Throughout your pet's time at Local Vets, night or day, your pet will be regularly examined to ensure any changes are noted and required treatment is given. Our team of veterinarians have advanced training in emergency, trauma-based, and critical care protocols, which ensures your pet is never alone and in the most capable hands.
More About Local Vets
Local Vets was founded from a love of animals. When you choose Local Vets, you're not just selecting a local vet: you're joining a family of pet lovers who are dedicated to ensuring the health and happiness of your four-legged companions. As well as being a 24-hour vet near me, we offer a wealth of other services and solutions for your pet.
Get in touch today!
Don't compromise on your pet's health when every minute counts. Whether it's a late-night mishap or an unexpected illness, Local Vets is a 24-hour vet near me that you can rely on. Your pet's journey to a healthy and happy life begins here. Want to know more about Local Vets? Get in touch today!
Why Choose Local Vets Halesowen?
Local Vets are conveniently located on Bromsgrove Road (A459) in Halesowen, so you can easily reach us by car or by bus. We offer a 24-hour veterinary emergency care service. This may be at night, over the weekend, on public holidays or any other time outside of our normal practice hours.  You can expect the highest level of 24 hours emergency and critical care, 365 days of the year. No matter the health issue of your pet, we have experienced vets and nurses on the premises 24 hours a day.
Local Vets was founded by practice owners Ruby and George over a decade ago, motivated by their great love of animals. They set out with a vision to be better, basing the practice around their past experiences with other vets - pioneering ways to offer a better service to all local animal lovers.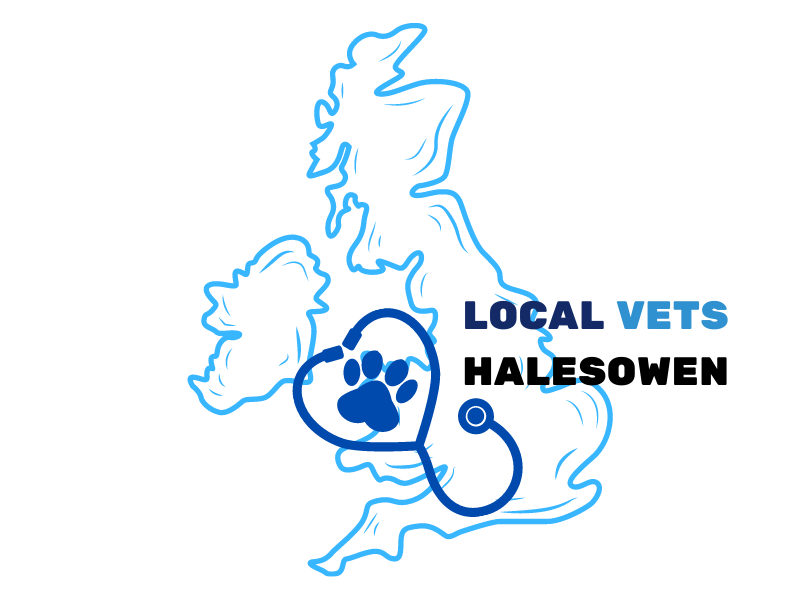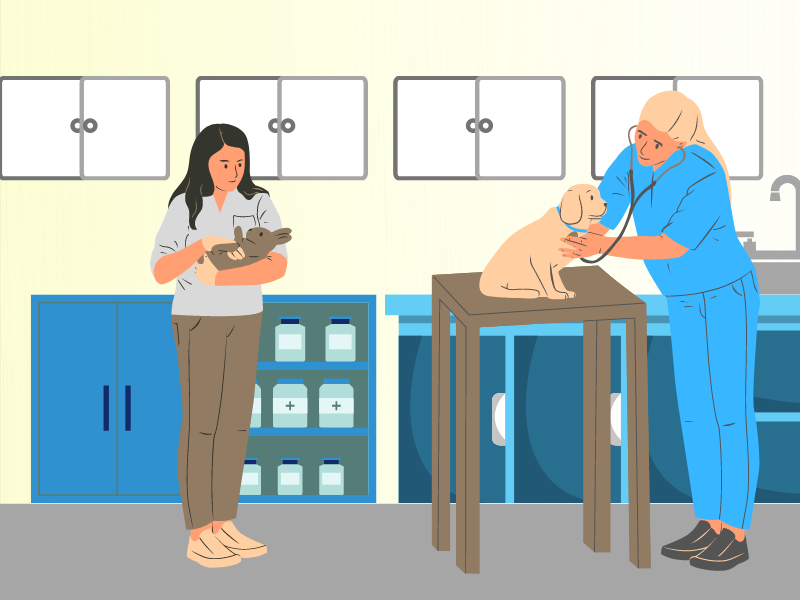 Contact your Local Vets Halesowen
http://+441217168000Halesowen
Call us: 0121 296 7776 (24 hours)
Email us: info@localvets.co.uk
Pay us a visit
Local Vets (Halesowen), Bromsgrove Road, Halesowen, West Midlands, B63 3JJ
Phone: 0121 296 7776
Monday: 9am – 6pm | Tuesday: 9am – 6pm | Wednesday: 9am – 6pm | Thursday: 9am – 6pm | Friday: 9am – 6pm | Saturday: 9am – 5pm
Oldbury
Call us: 0121 716 8000
Email us: info@localvets.co.uk
Pay us a visit
LocalVets LTD (Oldbury) , Wolverhampton Road, Oldbury, West Midlands, B69 2BH
24 Hour Line: 0121 716 8000
Monday: 9am – 6.30pm | Tuesday: 9am – 6.30pm | Wednesday: 9am – 6.30pm | Thursday: 9am – 6.30pm | Friday: 9am – 6.30pm | Saturday: 9am – 5pm | Sunday: Emergencies Only